A regular part of sound production for news broadcasting, talk shows, game shows, sports and live music events, the Cedar DNS 8 Live is till finding itself in new roles.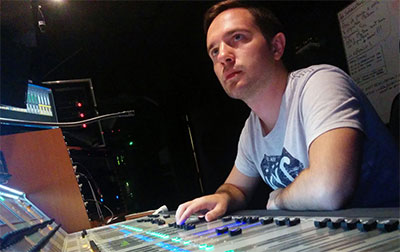 Live sound mixer Pierre Laurens has spent a decade working as an audio engineer specialising in live and broadcast sound mixing, and uses a DNS 8 Live every day on French TV. But rather than assigning each of its eight channels to a specific microphone in the conventional fashion, he places each channel across the insert of a group that defines a geographical zone on the stage.
'Using the DNS 8 Live on the groups in this way gives me great rejection of the background noise with no artefacts wherever the anchors stand on stage,' he explains. 'This approach ensures that clean speech is obtained consistently across the soundstage as well as providing increased flexibility for positioning the presenters. But if we have critical scenarios with large differences in volume between speakers, we can still allocate channels to specific microphones to increase the noise reduction and give us more headroom.'
The DNS 8 Live was designed to remove noise for broadcast and live sound in venues such as theatres, concert halls, conferences venues, and places of worship. With near-zero latency it can be placed in the audio chain without loss of synchronisation, eliminating traffic noise, air conditioning, wind, rain, babble, spill and general background noise. It also helps to compensate for unfavourable acoustic conditions and poor microphone placement, and will even suppress excessive reverberation. It was superceded in 2019 by the Cedar DNS 8D, which offers improved processing plus a Dante audio interface.
More: www.cedaraudio.com