The Tabernacle Choir and Orchestra at Temple Square (formerly The Mormon Tabernacle Choir) uses a wide variety of Royer ribbon microphones to capture performances, as well as for recording and worldwide broadcast.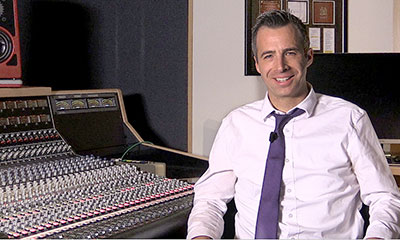 'When capturing the sound of a choir and orchestra, I want to stay as real as possible to the actual source,' says Broadcast Audio Engineer, Jason Graham. 'Using Royers, I can help build a real connection with the musicians and the listener. Royer ribbons do an amazing job at fulfilling this desire for an organic, real sound – their ability to capture an enormous dynamic range and still be quiet and subtle is really appealing to me. The stereo SF-24V is one of my favourite mics for this type of application. You can literally put it on anything from solo stringed instruments to a massive pipe organ and it'll give you that pure sound you're trying to capture.'
With the Tabernacle Choir, Graham's microphone preferences include hanging four SF-2 ribbons over the choir loft: 'We're dealing with the human voice and, with so many different nuances that you want to pick up, I don't think there's a more delicate instrument. When we first tried Royers on the choir and the orchestra years ago, they really shone for us.'
Graham makes special reference to the Royer SF-24V vacuum tube stereo ribbon mic, which he uses for surrounds in the Later Day Saints' Salt Lake City conference hall. 'The concert venue is a huge, 21,000-seat hall that has a massive and extremely powerful pipe organ. The SF-24V is permanently suspended in the hall and it does an incredible job – not only capturing the overall room sound, but also the pipe organ.'
For the orchestra, two Royer R-122V vacuum tube ribbon microphones are used left and right of the conductor's podium to capture the overall string sound while an R-121 is used to capture the harp and 12 Royer Labs dBooster In-Line Signal Boosters are used with a variety of mics. 'In my experience, the dBooster makes any dynamic and ribbon mics shine – and not just Royer ribbons,' says Graham. 'At Temple Square, we use them on beyerdynamic 160s and 260s. The dBooster enables those mics to just open up and come alive while still maintaining their unique ability to listen to a tight polar pattern. The dBooster beautifully enhances the sound of the woodwind section.'
Graham records a large Millennial Choirs and Orchestras performance each year; as with the Tabernacle Choir, he uses SF-2s across the choir, plus three SF-24 Phantom Powered Stereo Ribbon Microphones for capturing strings. 'Royer mics were used to acquire the overall sound of the performance and were augmented by a variety of other microphones,' he reflects. 'The Royer ribbons captured a beautiful organic sound of the ensemble.
More: www.royerlabs.com