Calrec Audio has appointed Wild & Marr to supply and service its TV and radio product range in South Africa. Calrec will also feature in the soon-to-open Wild & Marr Experience Centre in Johannesburg, South Africa.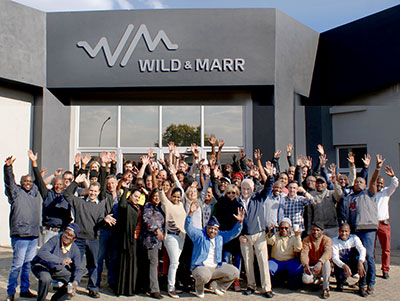 'As a company, we don't represent brands lightly – as evidenced in the long-term relationships we have with other manufacturers, some stretching back more than 25 years,' says Wild & Marr MD, Gary Furman. 'Calrec's comprehensive range of products covering both TV and radio, and their continued investment in R&D, covers all the areas our broadcast partners want from an audio company.
'We envisage our relationship with Calrec as a long-term opportunity to bring their products to our market, maintain quality of service and develop Calrec's brand across the region.'
This new relationship builds upon Calrec's expanded distributor network with the company recently adding partners in response to a high level of market demand. Calrec has expanded coverage across 20 regions with; GSL (UAE, KSA, Kuwait, Qatar, Oman, Jordan, Iraq); Audiopole (France); Leading Technologies (Italy); Bon Studios (Greece); SF SES (Turkey); Soundware (Sweden); ALA (Cyprus); VCR (Columbia); Libor (Brazil); Intervideo (Chile); Lydromet (Norway, Denmark); Heynen (Netherlands, Belgium, Luxembourg; and Audio A.E. (Latvia).
The Wild & Marr Experience Centre will showcase Calrec's range of proprietary and IP solutions, joining other manufacturers represented by Wild & Marr in a working environment. The centre will include a broadcast studio, production studio, live stage with line arrays and a dedicated training facility.
'Wild & Marr is a highly respected audio specialist whom we've known for a long time,' says Calrec International Sales Manager, Graham Murray. 'The company's vast experience and its innovative approach, its new Experience Centre being a prime example, are exactly what we need to continue our growth across Sub-Saharan Africa. We very much look forward to growing this relationship.'