The Stephen F Austin State University, in Nacogdoches, Texas, has harmoised the activities of its music and sound recording technology programme and its school of music's jazz bands through a new Dante network.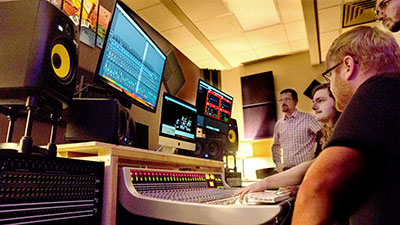 Located on a forested campus, the faculty is home to more than more than 13,000 students enrolled in approximately 80 undergraduate majors. In total, the university offers 120 areas of study across its six academic colleges: business, education, fine arts, forestry and agriculture, sciences and mathematics, and liberal and applied arts.
'The sound recording program was started in 2010 with the idea of focusing heavily on the technology that was transforming that space,' says Assistant Professor of Music and Director of Sound Recording Technology, James F Adams. 'I was recruited out of Los Angeles in 2016 with the goal of bringing that programme to greater heights. For the past four years I have been lucky to do that, and a big part of it has been thanks to Dante.'
Adams introduced Dante in 2018 after reconnecting with studios he knew back in Los Angeles: 'Everyone I spoke to was recommending it,' he says. 'And when we did the conversion, I saw why it had become a de facto technology in the studio world. I loved it immediately.'
Over the past two years, Adams has integrated Dante across multiple studios and stages on campus. Currently, the department uses a combination of Focusrite Red Net 2s, Focusrite Red Net PcieRs, Focusrite Red Net X2ps, Focusrite Red4s, Berhinger x32 Dante expansion cards, and Dante Virtual Sound Cards. supports multiple studios, recording stations, live mix stations, streaming setups, and live performance venues.
Adams said the technology provided an elegant technology solution – but quickly wanted to take it a step further: 'I immediately started doing research into how others were using Dante's capabilities because I wanted it to enhance not just our technology, but also our pedagogical offerings at the university,' he says. 'In 2018, we were able to achieve that goal through a large-scale test with one of the university's major jazz productions.'
At the time, the School of Music was being generous with its performance as the jazz productions are 'a significantly big deal to the university.' Altering the workflow was an exercise in trust: 'The traditional workflow for the performance was your standard front of house endeavour,' Adams says. 'It worked, but it wasn't flexible and it wouldn't allow for us to get additional technologies or students involved.'
By converting to a Dante-backed Audio-over-IP system, Adams was able to significantly alter the workflow so multiple students were actively engaging with the production – allowing for more hands-on educational components and a more robust digital production. 'We took 32 channels from the stage and sent them up to our main studio where I had an instructor teaching students real time stream mixing,' he explains.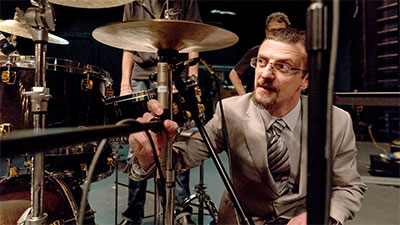 'We were producing a studio-quality recordings independently of what was going on at front of house,' he continues. 'That mix is then sent to another RedNet device, where we merge the audio with video. That then goes out streaming to our online audience. Suddenly, our viewers at home were getting a fully produced, like-studio mix down. We can have students at that station learning and managing those assets and running that part, and offering real assets to the viewers.'
Adams multicast another 32 streams to a second station on campus, where mixing skills are taught in real time. 'It allows for an additional space to teach students things like how to drop markers and basically how we professionally deal with tracking of these types of events in real time,' he says.
An additional 32 channels are sent to a room with a projector screen and a single controller where an instructor teaches students how to do real time mixing and trains them to eventually take the next step to live production. 'All of it provides an unparalleled learning experience because there is a true sense of urgency,' Adams says.
FOH is also Dante equipped, and he is working on ways to further involve students in that level of the production.
The campus is looking to expand its production capabilities soon. In addition to the continued development of the recording arts facility, there are plans for a film facility, theater and dance facilities, and a major performance hall. And through them all, Adams sees a backbone of Dante. 'We will be going with a dedicated network specifically for Dante across these spaces,' Adams says. 'The entirety of our facilities and studios will be connected by Dante and Dante-enabled products.'
More: www.audinate.com