Having already seen Passive Cardioid Technology in action though its use of Fulcrum Acoustic's the CSP118 Portable Subcardioid Subwoofers, Rose City Sound has now added an FL283T Cardioid Line Array system to its production inventory.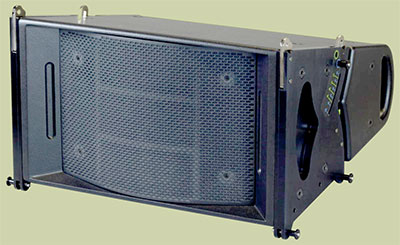 The FL283T is Fulcrum's touring version of the FL283 Line Array module and the first loudspeaker to use the patented Passive Cardioid Technology. The system, purchased along with FA22 dual 12-inch coaxial loudspeakers and TS215 dual 15-inch subwoofers, was a natural next step when Rose City Sound VP Eric Iverson was looking to expand his inventory.
The Portland, Oregon, company has been a longstanding user of Fulcrum Acoustic, already relying on the DX series, FA28 dual 8-inch coaxial loudspeakers, and TS221 dual 21-inch subwoofers. The company's stock of 16 FA12 loudspeakers are used as main speakers or stage monitors due to their compact size, high output, polemount, and dual stage monitor angles.
Before committing to the purchase, Iverson tested an FL283T system at several events, confirming that the FL283T was the correct solution for Rose City: 'The clarity and fidelity of the system is quite good,' he reports. 'The rigging system makes handling a breeze. All of our Fulcrum Acoustic gear is received well by artists and audiences; we know that our know line array system will be, too.'