Audient has made two additions to its Creative Hub, ARC – M-Tron Pro LE software and piano recordings from subitopiano.com – both free of charge to current Audient and Evo owners who register their products.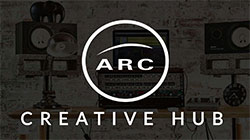 M-Tron Pro LE by GForce software is an emulation of the classic Mellotron, the tape playback keyboard originally manufactured in the UK in the early 1960s and made famous through recordings made by The Beatles, Yes, Led Zeppelin and The Moody Blues. ARC users get 30 presets featuring the classic Mellotron sound, including the flutes on The Beatles' 'Strawberry Fields Forever' and the strings on King Crimson's 'Epitaph'.
With subitopiano.com, ARC registered users get at least 20 minutes of their own music recorded on an authentic grand piano. Taking away the requirement to mic up, record and maintain a piano, subitopiano.com receives Midi tracks via a 24 hour specifically designed and fully automated studio and returns them as a .wav file within minutes.
By registering a product on the company's website, every Audient users with a current product have access to a range of free software for recording, mixing and mastering, as well as education. M-Tron and subitopiano.com join Produce Like A Pro, TwoNotes, Waldorf Audio, Loopmasters, Steinberg and Landr on Audient's Creative Hub ARC, providing a comprehensive range of software and offers from some of the industry's leading innovators.
'Customers can get up and running right away by making the most of the creative tools available from ARC, simply by registering their product,' says Audient's Andy Allen. 'It doesn't matter if you've got an ASP8024 Heritage Edition console, the Nero monitor controller or an audio interface like iD14 or even the new Evo 4 - grab your serial number and click through.'
More: https://arc.audient.com