Record industry charity The BRIT Trust, which draws much of its funding from the annual BRIT Awards, has donated £30,000 to Music Support, the peer-led music industry charity that provides confidential mental health and addiction services.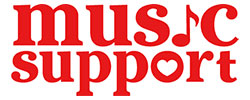 The money will help Music Support at a time when many people in the artist and music industry community are in urgent need of its help. It will also go towards Music Support's ambition of giving 10,000 people access to Thrive – the UK's only NHS-approved mental health app.
As a clinically effective app offering 24/7 support for mental health and wellbeing, Thrive helps with the early detection, prevention and management of common disorders such as anxiety and depression, as well as building resilience and empowerment to improve mental health.
Available on all Android, Apple and web-based devices, it tackles common stressors such as sleep, bereavement, work issues and more via the use of evidence-based therapies such as CBT, meditation, deep muscle relaxation, breathing exercises and distraction games. A mood meter and diary tracks daily fluctuations of mood and records what specific stressors the individual might be facing on a daily basis, thus becoming more personalised to the user over time. The app uses official GAD7 and PHQ9 questionnaires to screen for anxiety and depression and uses the results to prescribe the appropriate help.
There are a range of benefits that come with using the app, most importantly it improves overall wellbeing for users both inside and outside of work by building personal awareness and allowing them to nurture their own mental health. This can lead to a culture which normalises mental health, enabling people to feel more comfortable about discussing their own needs as well as being open to the advice they need for finding the right support.
'We are hugely grateful to The BRIT Trust, the BPI and the recorded music sector for their valued support when we are seeing a sharp rise in the number of vulnerable industry peers coming to us for help,' says Music Support Chair of Trustees, Matt Thomas. 'Technology has provided a lifeline to many during the of Covid-19 emergency, and this timely funding will enable us to give thousands of people access to the Thrive app so that we can support their wellbeing and mental health.'
'The music "family" can always be relied on to come together to help those in times of great need,' says John Craig OBE, Chairman of the BRIT Trust. 'The BRIT Trust was primarily founded to promote education and wellbeing through music, but it also recognises the vital importance of supporting mental health – in particular during this exceptionally challenging time for the artist and music creator community. We've supported this great charity since its inception, and have a long relationship with Music Support, and their innovative Thrive app helps to do just that.'