Now a member of Area Four Industries, the world's largest manufacturing group of aluminium truss, support structures, peripheral products and related services, Prolyte has expanded presence in North America under the Area Four Industries Direct America offices in Knoxville, Tennessee and Thousand Oaks, California.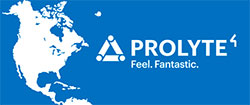 This move allows both inventory and offices to be closer to customers on both US coasts. Area Four Industries Direct America East and West are now distribution outlets for Prolyte products in North America, and will be supporting existing Prolyte customers and distributors from those locations.
Prolyte's management structure has also changed, with Prolyte former General Sales Manager Keith Bohn joining the Area Four Industries Direct America team to serve as Business Development Director for the Prolyte brand. Bohn will work with Area Four Industries America Vice-President Adrian Forbes-Black, who will also handle sales of Prolyte products. Both will provide top levels of service to its customer base across the country.
The Area Four Industries Direct America warehouses in Tennessee and California will carry a full stock of Prolyte products, year-round.
More: www.prolyte.com