Less than one mile from the legendary Folsom Prison, in Rancho Cordova, California, RPM Music Group owner, producer/engineer Buzz Raley, and Jeff Matej have created a unique environment for musicians and songwriters. Offering a comfortable atmosphere with a large control room, two live rooms and two isolation booths, the facility occupies more than 1,600sq-ft, and is home to the latest API 1608-II console to be commissioned.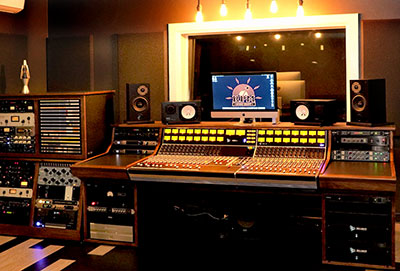 Raley is no stranger to the API sound – in early 2019, he installed a 1608-II console in the new space that he designed himself. By the end of that same year, a 16-channel expander had been added to give the facility 40 inputs.
RPM isn't a typical recording studio. It is not for rent to outside clients; instead, the aim has been to create a creative and personal atmosphere with the ability to satisfy any technical demands and where up-and-coming artists receive songwriting and production assistance.
'The API's sonic stamp on the music we make here at RPM is a big part of the sound on all of our recordings,' says Matej. 'Just knowing the punch and clarity we get with the API preamps and the master section of our 1608-II is a big part of our overall inspiration. Everyone knows what a professional studio with top of the line equipment should sound like, and that's why we chose API. The console sounds amazing, and it gives us a stereo image that you just can't get from mixing digital.'
More: www.apiaudio.com