Calrec Audio has announced a series of partner web events to educate its community on IP, virtual working and at-home production techniques.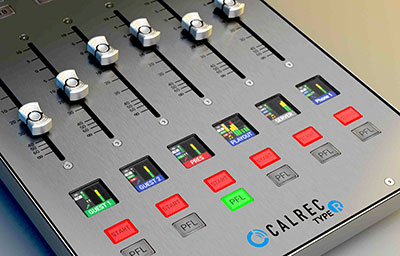 Using a combination of webinar content and Q&As with product management, Calrec aims to develop its network of global partners on product introductions including enhanced IP core redundancy and a closer alignment with NMOS IS-04 and IS-05 in all IP-enabled Calrec technology.
'We are reaching out to provide as much assistance as we can and working alongside our expanding dealer network to advise customers as to how Calrec's technology can help, especially in the short-term.' Says Calrec VP of Sales, Dave Letson.
The company is also rolling out a series of Calrec Assist demos to partners and customers to illustrating how this technology can be used to mix live broadcasts remotely. Calrec Assist is a web application which provides the ability to mix a show over an IP network from anywhere in the world. It works with Calrec's VP2 and Type R virtual consoles and is currently being used by a UK broadcaster to mix news bulletins while homeworking.
'Our customers are using a combination of Calrec equipment to enable them to continue to broadcast whilst working from home,' Letson adds. "We're encouraging our distributors and partners to keep across new Calrec developments so that they are able to help broadcasters to maximise their output in these difficult circumstances."
More: http://calrec.com