While preparing his master's degree film Haus Kummerveldt for the Max Ophüls Prize film festival, German location sound mixer and editor Florian Högerlem used the Cedar Studio DNS suite to remove unwanted background noise and refine the film's overall sound.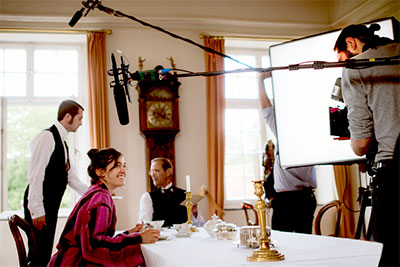 Used during postproduction, once instance near the beginning of the movie there were unwanted car sounds on a recording of an old clock – Högerlem used Cedar's DNS One to process the audio, leaving no trace of the noise.
'My colleague's jaw dropped, and he didn't know what to say,' he reports. 'It was like polishing the recording without any artefacts. I love moments like this.
'I always try to explain to people there is no such thing as a magic wand in audio postproduction,'Högerlem adds. 'Getting rid of unwanted noise is mostly done by a lot of editing. But Cedar always surprises me; it takes away just the noise and leaves your sound as it is.'
More: www.cedaraudio.com