Miloco Builds recently completed the installation of a 24-channel vintage Neve 5315 at Miloco's Leroy Street studio, The Pool. Miloco Builds engineer Finn Eiles carried out the installation in early March 2020 with the help of Neve expert, Blake Devitt.
Originally commissioned by Channel 4 in 1981 for broadcasting, the discrete, class-A console features 33115 mic pres/EQs, four groups, four auxiliary sends and global phantom. It is also fitted with two Neve 33314 compressors and an Avid Artist Mix in order to provide physical faders for the monitoring of sessions with larger line-ups.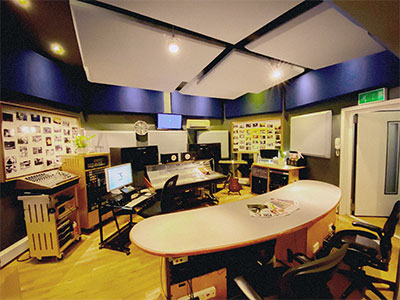 'We like to keep things fresh in our studios and adapt to what our clients and engineers need, and this was a perfect opportunity,' says Miloco Chief Engineer, Simon Todkill. 'I think that clients who have been using the room for years will love the new set up, and we're confident people who have yet to use the studio will love the sound and feel of the space.
'For me, it's all about the sound,' he comtinues. 'Nothing quite compares to the depth and richness of these older Neves – they have a character to them which I think helps tell a story sonically, and they're just so simple to use. They're like any great instrument in that once you get your hands on it, you're almost guided somewhere new. I love the fact that the fader markings are reversed too. In its previous life as a broadcast console, pushing the fader up would decrease the volume! So those are now turned around.
'It 's also about having everything at my fingertips,' he adds. 'Having the console as opposed to individual modules, I'm able to colour my preamps as I like and then have all control to balance my send to the multitrack, and record a pretty much finished-sounding balance from minute one.'
The fully serviced console is paired with a Pro Tools HDX rig, which comes with an abundance of plug-ins. Additionally, alongside the 24 channels provided by the Neve console, there is a range of outboard preamps including the likes of API, Chandler, Lomo and GML. There are also more than 20 compressors including Lisson Grove, Urei, Tube-Tech, EMI and ADL. Monitoring is provided by Augspurger Treo 812 CFM close-field monitors, Adam S3as and NS10s.
The Pool's live room offers nearly 2,000sq-ft of creative space, with high ceilings, natural light, modern interior design and hue lighting. It is supported by the kit that producer Ben Hillier (Depeche Mode, The Maccabees, Nadine Shah) has amassed over the years, including a collection of vintage guitar amps, four drum kits and a range of percussion instruments, a selection of vintage synths, a Wurlitzer 200a piano, Fender Rhodes and Yamaha Baby Grand piano.
'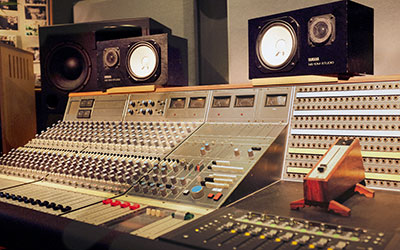 The Pool is a great space for a small ensemble to record,' Todkill says. 'There's space for around a 12-16 piece string section comfortably – for example – plus piano, and having the signal chain directly from the mic to the console's class-A pre amps is one of the purest signal paths possible.
'The new console has really opened up the studio's flexibility whilst simplifying things immensely from a user's perspective,' he reports. 'But aside from that, the outboard rack now has some great new toys – Lisson Grove AR1, a classic Focusrite Red stereo compressor, a vintage Urei 1176 Rev H, a Manley EQP and a number of other things.'
The first to use The Pool's Neve console was producer and engineer Matt Wiggins: 'The arrival of the vintage Neve to The Pool adds even more colour to the already very versatile selection of preamps and EQs,' he enthuses. 'Coupled with the rare onboard compressors, the desk has an incredibly punchy sound.'
'Digital recording is as clean as you get, so having a great selection of various vintage and colourful toys means your recordings aren't lacking in ear candy,' Todkill says. 'The Pool is a toyshop – but is not to be confused with our other studio, The Toyshop.
'There's such a great collection of drums, synths, pedals and amps, not to mention the size of the space makes it a perfect studio for record production. You can pretty much do anything you want without compromise, which is why we often see artists and bands making EPs, albums and singles in there. That hasn't changed at all with the new console – it has opened up the studio to clients who are looking for that class-A British Neve sound.'
Todkill says feedback on the new console has all been overwhelmingly positive…