Stage Tec has supplied three On Air flex mixing consoles, accompanied by two Nexus Star routers and a Nexus network for the audio renovation of the Bern Parliament building, advancing an original installation from 2011 comprising a single On Air 24 console and a Nexus network.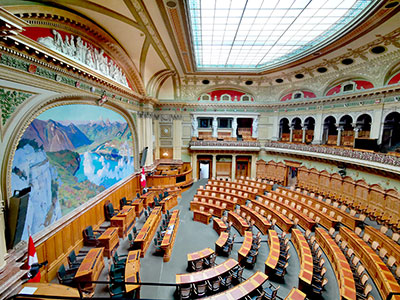 The On Air flex consoles are installed in the National Council Chamber, the Council of States Chamber and in the largest committee room, where they are used for recording debates, sound reinforcement, multi-language operation (German, French, Italian) and for connection to the SRG (Swiss Radio and Television Corporation).
The 2011 Nexus network has been completely replaced, and now consists of eight Base Devices plus two routers located in different buildings for redundancy.
'The decision was again in favour of Nexus because operational safety and reliability are top priorities for our customer and Nexus fulfils all requirements,' explains Kilchenmann Head of Engineering, Thomas Jud. 'Uninterruptible redundancy was one of the main reasons for replacing the audio equipment. Nexus modular design is also very flexible and thanks to Logic Control, all the Parliament's wishes could be met.'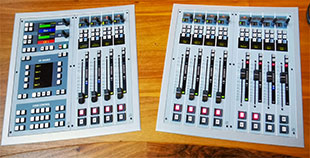 Nexus Madi I/O is used to connect remote broadcasters live or via a control room in Zurich. In addition, broadcasts from the parliament in three national languages can be followed as live streams on the Internet. As well as handling audio routing, the Nexus performs various control and monitoring tasks – among these, the programmable Logic Control software is used to activate light rings on live microphones and to monitor signal path levels of third-party systems.
The modernisation project was planned by WSDG and executed by Kilchenmann.
More: www.stagetec.com