The Halas 71 luxury coastal cruiser of the British Royal Family and former US Presidents on its resumé of VIP guests. Recently, Istanbul-based Modern Elektronik installed a new high-end sound system onboard the luxury ship.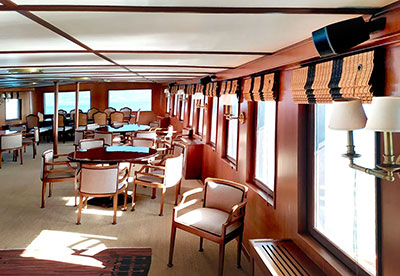 The vessel's history dates back to the final years of the Ottoman Empire and the founding of the Turkish Republic before being seized by the British before and returned to Turkish waters at the end of WWI to be used as British as Allied Headquarters.
The British returned the yacht to Turkey in 1923, when it was renamed Halas and served as a passenger ferry for decades until it was renovated as a luxury cruiser in the 1980s, with cabins and again remodelled in 2008 with a total of 12 guest cabins.
Modern Elektronik installed a Vue audiotechnik e-class system – already proven to be an excellent architectural loudspeaker solution as Modern Elektronik had prior success installing Vue speakers in two other properties. 'The main idea in this project was to not occupy a lot of space while providing the most output,' says Kerem Sahin of Modern Elektronik.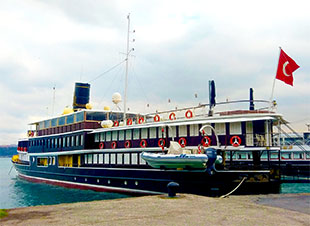 To accomplish this, more than a dozen e-351s were discretely installed throughout the yacht. The slightly larger e-352s were installed in the larger spaces and four is-12 compact subwoofers provide the low frequencies without compromising a great deal of space. V242 VueDrive engines power the entire system.
Halas 71 currently serves as a boutique hotel, as well as hosting special. It spends winter months in the Bosphorus and travels down south to Bodrum in the summer with visits to Greek islands like Simi and Patmos. Guests now enjoy music through the ultra-fidelity of the Vue e-class loudspeakers.
More: www.vueaudio.com