Biamp has implemented a dealer-direct distribution model in the United Kingdom and Ireland, to 'enhance the company's ability to support customers and drive growth'.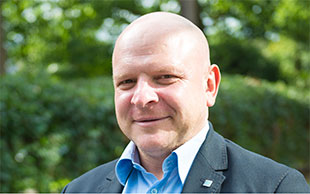 Following the recent opening of the company's new European headquarters in Antwerp and a UK sales office in London, Biamp is now looking to strengthen sales, support and product distribution in the region. In addition to some direct accounts, Biamp will work with Midwich, Leisuretec and Professional Audio in Northern Ireland, served by Biamp Sales & Support staff 'to more aggressively pursue opportunities in all target vertical markets: corporate, food service and hospitality, retail, large venues, education, religion, sports and leisure, and outdoor applications'.
'With the UK being one of the biggest and most important markets in Europe, we are confident that our decision to go direct will allow us to serve our partners more effectively. Bringing on board an experienced UK sales force coupled with an expanded pre- and post-sales support team will allow us to engage dealers more fully in the UK and Ireland markets,' says Biamp Europe General Manager, Kris Vermuyten.
'This, in combination with our consultant support and vertical business development group, will ensure that we achieve our ambitious growth plans for the region. We are convinced this is the best way to promote beneficial synergies between Biamp DSP products, microphones, loudspeakers, amplifiers and complementary electronics.'
More: www.biamp.com