Telekom Deutschland's Telekom Street Gigs has showcased well-known German and international artists performing in unusual locations since 2007. With James Blunt's recent concert at the Elbphilharmonie in Hamburg planned as one of the highlights of the current season, the Coronavirus outbreak saw Blunt perform to an empty hall and stream the concert to the public.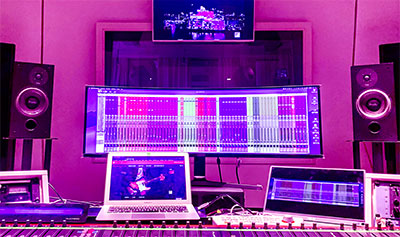 With Telekom Deutschland already using Peter Brandt and his Remote Recording Network team to mix and record the gig, the absence of an audience meant only minor adjustments to this side of the production. To ensure the recording of the concert in studio quality, Brandt relied on remote mixing using his Remote Mix Room in Cologne, 400km away from Hamburg. For on-site conversion of the audio signals and transport between Elbphilharmonie to Cologne, equipment from audio specialist DirectOut came into play.
The signal chain started as close as possible to the musicians. All analogue audio from James Blunt and his band were fed into two DirectOut Prodigy.MC units providing mic preamps directly onstage where it was converted into a Madi stream – with 64 channels routed to a van in front of the Elbphilharmonie that served as a hub. Within the van, the team recorded all audio signals and forwarded the mix to the Remote Mix Room Studio Boecker in Cologne using public internet. To be cover for a possible transmission failure between van and Cologne studio, it was also possible to mix in the van.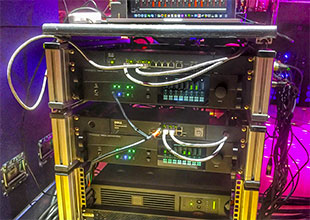 An additional DirectOut Madi.Bridge in the OB took care of signal routing. One ExBox.MD handled the conversion between Dante and Madi (64 channels), while DirectOut's proprietary Enhanced Automatic Redundancy Switching feature ensured uninterrupted playback of the Madi output. In the Remote Mix Room in Cologne the action took place. In this studio, Remote Recording Network produced the live recording remotely, housed in a high-quality acoustic environment. To control all DirectOut gear the team around Brandt used the globcon software platform running on a workstation in the Cologne studio.
'Remote Recording Network is one of the leading European production companies for high-end recording, transmission and processing of sophisticated sound,' Brandt says. 'The compact, fail-safe and powerful devices from DirectOut are an essential part of the scalable and flexible Remote Mixing set-ups. Controlling and managing the DirectOut equipment via the globcon tool makes handling even easier.'
See also:
More: ww.directout.eu