HK Audio has increased its presence in Taiwan with the appointment of Winly Corporation as its exclusive distributor in the state.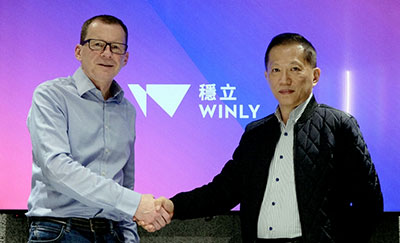 As of January 2020, Winly is responsible for the entire HK Audio product catalogue in Taiwan, covering everything from portable sound products such as Premium PR:O, all the way through to professional – including the Cosmo integrative line array – and install solutions.
Founded more than 40 years ago and based in Taipei, Winly has grown from a small office with two desks into a corporation with more than 50 employees in sales and distribution, as well as system integration and production services.
'We were looking for a line of high-quality speaker cabinets, and HK Audio offers exactly what we wanted,' says Winly CEO, Andy Chen. 'Designed and manufactured in Germany to the highest quality standards, HK Audio's product range covers many market segments. We are very happy that we are given the opportunity to represent this great brand in Taiwan.'
'It's great to have Winly Corporation onboard as our new partner,' adds HK Audio Head of Market Development, Andreas Mayerl. 'When I visited the Winly team in February 2020, I was impressed by their approach to deliver only the highest quality in all their activities. This is a great match for HK Audio and I am convinced that Winly will establish HK Audio very well on the market in Taiwan.'