Røde Microphones is to donate up to Aus$2m worth of podcasting equipment to help schools in New South Wales impacted by Covid-19. As teachers face the difficult task of overcoming disruptions to classes in coming months, Røde founder and Chairman Peter Freedman has established a programme that will give schools access to audio equipment they can use to deliver classes remotely.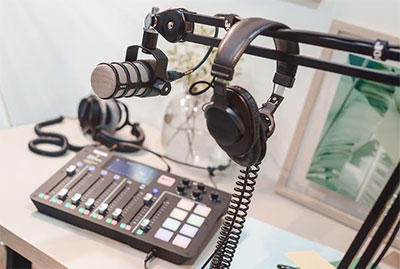 'At the moment, Australia is scrambling to cope with the impact of Covid-19 across every aspect of day-to-day life,' says Freedman. 'We know that schools in Australia are already feeling that impact. These closures could be devastating for students, particularly those in Year 12 taking their HSC exams later in the year, and we are offering a practical solution to help teachers minimise disruption to classes.'
Any NSW public high schools wishing to participate and have the capability to benefit from this initiative can order a podcasting kit – a RødeCaster Pro Podcast Production Studio, microphones and accessories – from the Røde website. This will give them the opportunity to record course material remotely in the event that a school is closed, and students quarantined for an extended period of time.
With these kits, teachers will be able to record classes as podcasts to send to students. These can be integrated with video and other media, giving students a complete learning experience at home. To help teachers get up-and-running, Røde will also provide an information pack on how to record and edit their podcasts and distribute them to students, as well as offering phone and email support from its customer service centre at Røde HQ in Sydney.
'Podcasting is the number one media format being consumed by school students right now,' Freeman says. 'It's also an incredibly powerful teaching tool, and amid the current crisis it's really an ideal platform to give students easy access to class material that they can engage with, in a way that is simple for teachers to create, even if they aren't audio experts.'
Schools that take advantage of the program will be able to keep their equipment, providing them with a valuable educational tool they can continue to use in the classroom once the Covid-19 threat has passed.
More: www.rode.com