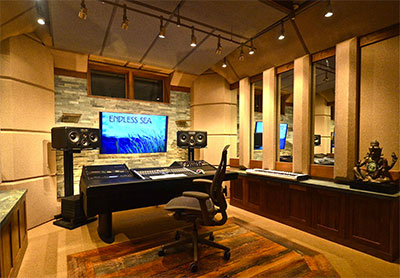 Having kitted out the Chante Pejuta studio for singer/songwriter Eaden Shantay in Carbondale, Colorado, with a PhantomFocus MixRoom seven years ago, Carl Tatz Design (CTD) principal Carl Tatz recently returned to upgrade the room with new PFM Ice Cube-12 Subwoofers.
Currently used in corner-loaded pairs in all PhantomFocus Systems to not only increase headroom but also attenuate first and third axial width modes at the listening position, the new PFM Ice Cube-12 Subwoofer reckons to bring 'a new authority and pitch-articulate low frequency performance' to any system.
The MixRoom concept pairs the Carl Tatz Signature Series acoustic modules by Auralex with the accuracy of the PhantomFocus System (PFS) monitor tuning protocol.
More: www.phantomfocus.com