Prolific American producer, musician and recording artist, CJ Vanston is well known for his work with mock-band-turned-real-phenomenon, Spinal Tap – and especially bass player Derek Smalls (actor Harry Shearer). He has also worked with artists from all genres and styles, and as a session musician with producers like Phil Ramone, Al Schmitt and Ed Cherney. Latterly, in his own studio, he relies on PSI Audio monitors for the accuracy he requires.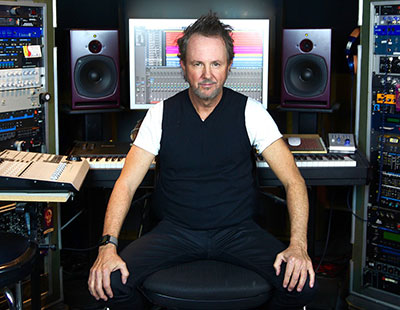 He describes producing as 'creating the entire soundscape from the ground up'. His approach to music production is influenced by all years working as a musician and being confronted with great and not-so-great producers. 'I learned as much from the bad producers I worked with,' he says. 'I saw their mistakes and knew I could do better.'
With demos that surpassed the quality of the final recordings, record labels began asking him to produce. The producer's job is, in his words, 'to create a trusting, safe environment for the artist to feel comfortable to express themselves freely without a filter.'
In contrast to producers accepting only high-end – and often expensive – gear, Vanston takes a more pragmatic approach: 'I don't generally buy into over-hyping vintage mics, believe it or not,' he says. 'Speakers? I'm a snob – they matter so much.'
By speaker snob, he means that he has very high standards and does not compromise. He is currently using PSI Audio A21-M speakers with a A225-M subwoofer – a set-up he describes as 'mind-blowing'. Vanston discovered PSI Audio by chance and in the best way possible – through his ears.
'A few years back, I was walking through the Namm Show and, through all the din, heard a mix playing that was so clear and so wide that it stopped me in my tracks. I asked what I was hearing, and they pointed at the A21-M. A couple of songs later I knew I had found my speakers.
'I never think of them,' he says now. 'I don't need to think of them. They are genuinely perfect speakers, in my opinion, a whole level above everything else.'
More: www.emerginguk.com