punQtum has taken on logistics, service and procurement for sister company Cymatic Audio.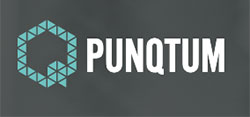 'When it comes to back-office operations, it made sense to join forces to avoid unnecessary costs,' explains Arie van den Broek, founder of both companies. 'However, this arrangement will not affect the distribution channels of either company – punQtum remains a strictly business-to-business direct sales operation, whereas Cymatic Audio products will remain available through our valued dealers and distribution partners in the market.'
Where Cymatic Audio was established in 2013 to provide task-specific audio interfaces, punQtum was appeared in 2019, focusing on professional tools for the live event and professional audio industry to develop tools that are based on open technology standards and 'designed to make a difference'. The first products developed by punQtum are tools for digital intercom systems based on network technology.
'We listened carefully to the discussions within the community and came back with the impression that proper communication tools are one of the missing pieces,' says van den Broek. 'Ethernet is available in many places already, and we designed our beltpacks and speaker stations to be plug-and-play and as easy as analogue.'
More: www.punqtum.com