The Factory Live is a new venue in the UK south coast town of Worthing, with a catchment stretching around 50 miles from Brighton in the east to Chichester in the west. Already attracting critical praise, the 300-capacity room is served by an audio system of Yamaha DZR and DXS XLF loudspeakers that is impressing audiences and artists.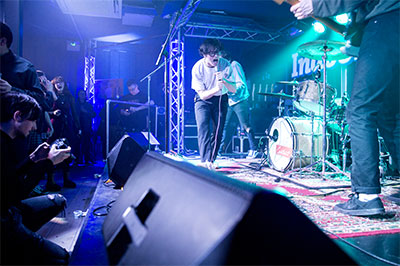 The venture is the brainchild of MD Steve Gardner who, having taught himself to play piano upon retirement from a successful corporate life, was approached by an old school friend with an empty building (formerly used by the local college as a music and dance training centre) in which he established the Soundhouse and Dancehouse rehearsal businesses. After approaching nearby audio retailer The Audio House when equipping the rehearsal studios, he developed a close working relationship with company founder Gerry Heeley.
As Soundhouse and Dancehouse established themselves as go-to music and arts rehearsal spaces in the area. Gardner saw the opportunity to turn unused space in the building into a new venue and The Factory Live was born. 'There is a keen appetite for live music in and around Worthing,' Heeley says. 'Although there are a few existing venues, most of them are not purpose built, have limited capacity or are in concentrated residential areas. Being a ten-minute stroll from the centre of town, two minutes' walk from the railway station and with no immediate residential neighbours, we had the ideal location for a new live venue.
'It was essentially a blank canvas, so we were able to design and build it with live music in mind, making it as good as possible, both acoustically and aesthetically,' he continues. 'When Steve was equipping the rehearsal studios, I was happy to recommend and supply Yamaha. As The Factory Live developed, it was logical for it to be one of the brands we looked at. We became very interested in the DZR series powered loudspeakers, as they definitely seemed to tick all the boxes.'
As the design of the venue developed, it became evident that an audio system that offered both performance and versatility was required. Yamaha's Steve Beeston visited with a selection of DZR models to audition in the space: 'We decided to start with a pair of DZR15s for the main LR system, with two DZR10s for overhead centre fills and three DXS18 XLF extended low frequency subwoofers,' Heeley says. 'For stage monitoring, we added two DXR12 MkII and three DXR10 MkII. This system gave us a great sound for both live performers and – importantly – a great club sound for DJ sets.'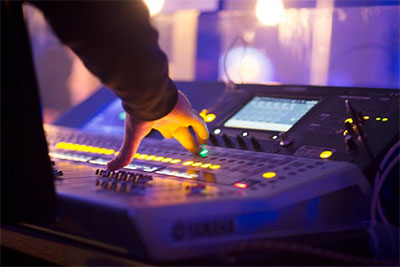 The pair also looked at a number of different mixing consoles and decided that the Yamaha TF5 was the clear winner in terms of its sound quality, flexibility and value. 'Anyone who has mixed a gig has used a Yamaha mixer, so the layout is instant familiar,' Heeley explains. 'The TF5 is very intuitive to use for novice sound engineers, but it has a high enough channel count and powerful audio processing to keep established engineers happy.'
Feedback has so far been universally positive, with local residents stating that it is 'exactly what Worthing needs'. Most importantly, both the audience and performers have commented on the quality of the sound. 'We've had great compliments from visiting bands, their engineers and audiences who like the tight, punchy sound that the DZR system delivers. They are generally used to overblown, flabby bass and brain numbing SPL levels,' Heely confirms. 'To let them hear a properly controlled, more "hi-fi" sound that still delivers massive punch has been rather educational. It sounds easy to say, but the responses we've received to the customer experience really have been 100 per cent affirmative.'
The Factory Live is already attracting established artists, while a commitment to support the local music scene sees local band nights a regular fixture. This was highlighted by a well-received show by 'dirty pop' purveyors Indoor Pets, with support by local heroes Gloo and Speaker Freak, part of the venue's enthusiastic participation in the annual Independent Venue Week, a BBC-supported initiative which showcases the best independent and grassroots venues throughout the UK.
'We're developing a full, weekly calendar of diverse activities to include well-known bands, local acts, youth bands, comedy clubs, club nights, and more,' Gardner says. 'We are also introducing a number of educational 'masterclass' events and in the process of introducing audio/video recording and editing facilities to further enhance what we have to offer.'
More: www.yamahaproaudio.com