Penn Elcom has appointed RGB Communications as UK distributor of its full range of 19-inch racking enclosures and associated accessories. The move is in line with RGB's aim of being a dynamic single point source for all A/V racking solutions.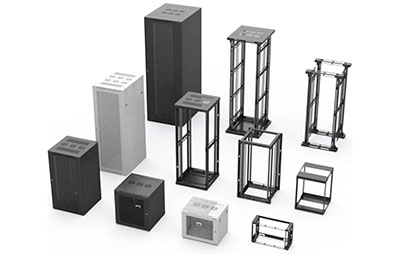 Berkshire-based RGB is a well-known technical 'value add' distributor that was established in 1991. The company supplies premium product lines and brands to a wide variety of clients, including A/V and custom installers and rental and staging companies throughout the UK and Ireland.
Penn Elcom offers multiple solutions for A/V markets, and their 19-inch ranges 'perfectly complement RGB's existing product portfolios' in both residential and commercial sectors says MD, Caroline Britt: 'As a high-quality UK-based manufacturer with great support and a reputation for quick turnarounds on bespoke projects, as well as its practical off-the-shelf ranges, we are a good match.'
'We look forward to a busy and proactive working relationship with RGB,' says Penn Sales Director, Rob Platt, who highlights the parallels between the two companies – including a commitment to providing the best service and solutions. 'With 29 years' experience in the pro A/V industry built on understanding the products it distributes, we think RGB will be great Penn Elcom brand ambassadors and a solid partner for the continuous development of our various 19-inch ranges.'
In the last 12 months, new Penn 19-inch racking innovations have included the R6400-RHF Double Hinged Wall Mount Rack enclosure, and several new 19-inch products are scheduled for launch in the coming months.