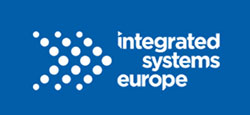 Integrated Systems Europe is to relocate from Amsterdam to the Fira de Barcelona exhibition complex for its 2021 show onwards. The decision to permanently relocate comes after 18 months of research into the viability of remaining at the RAI in Amsterdam.
'With annual growth in ISE exhibitors and attendees approaching ten per cent, it was concluded that ISE was outgrowing its Amsterdam location,' a statement from Integrated Systems Events explains. 'ISE 2018 attracted 80,923 attendees, of whom 22,000 were visiting the show for the first time.'
'The RAI and Amsterdam have provided a fantastic location, been great partners and contributed to the success of the show,' says Integrated Systems Events MD, Mike Blackman. 'But, demand from exhibitors and the continued increase in the numbers of attendees, showed us that limited floor space was in danger of putting a brake on the show's development. In spite of all our best efforts this was not an issue we felt could be solved by staying at the RAI Amsterdam.'
The Fira de Barcelona has two exhibition venues and hosts 140 international trade shows each year featuring over 30,000 exhibitors and attracting over two million attendees. In total it has over 400,000sq-m of floor space and 14 halls. Gran Via, which will host ISE 2021, is one of Europe's largest and most modern exhibition venues, comprising eight halls and 200,000sq-m of exhibition floor space. It is conveniently placed for access to the nearby international airport and public transport.
The Fira trade fair organisation is closely linked to the Barcelona brand, whose annual economic contribution to the city of Barcelona and its surroundings is estimated at more than €2,600m. Fira is a consortium comprised by the Barcelona City Council, the Catalan Generalitat and the Barcelona Chamber of Commerce, which combines public ownership with autonomous company management.
Integrated Systems Europe 2021 will be held at Gran Via on 2-5 February 2021.
More: www.iseurope.org