QSC has appointed Audiologic as an exclusive distribution partner for live sound in the UK. Under the arrangement, Audiologic will provide a holistic customer support, from daily interaction to service and training.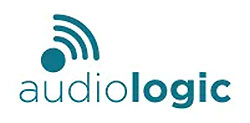 'We are extremely proud to be awarded the exclusive UK distribution for QSC Live Sound products', says Audiologic MD, Andy Lewis. 'Over the past two years, we have demonstrated real in-market value for QSC with their Systems portfolio with proven system design services, technical support and project advice. We look forward to providing the professional audio market with the same level of service and support with QSC Live Sound products.'
Audiologic is has already successfully worked as Industry Market Partner for the QSC Systems portfolio. Audiologic is one of the A/V industry's most respected providers in the UK and Ireland combining detailed product knowledge with excellent standards of customer service.
'As the QSC brand strengthens, we must evolve our distribution model and go to market strategies', adds, QSC UK & Ireland MD, Duncan Savage. 'Audiologic provides the technical expertise and support models required to meet our customers' expectations, and we're enthusiastic to work with them in the Live Sound market as well. As we ramp up our Live Sound presence across the EMEA region, we will look to Audiologic to provide the highest levels of support to our customers in the UK and Ireland.'