Mulembe is not only the guiding principle of the Luhya communities of Western Kenya but also a traditional greeting, literally meaning 'peace'. This spirit extends to radio listening as well – in the 1980s, 'salamu ya radio', where listeners used radio shows to send wishes of peace to friends and family miles away, was a national phenomenon. These popular shows helped transform Kenyans into the ardent radio listeners they have become.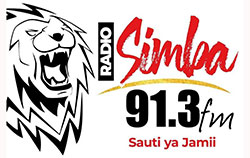 It is in this spirit that Radio Simba in Bungoma, one of Kenya's newest radio stations covering Western Kenya and the greater Rift valley region, was built. When planning the facility, the station decided that the studios should use the most modern, future-proof technology available.
Radio Simba purchased the studio equipment from Byce Broadcast, Lawo's distributor and systems integration partner in Nairobi, Kenya. The main studio features Lawo's crystal mixing console and Compact Engine mixing platform connected to an AES67/Ravenna AoIP network. Onscreen control of source selection, EQ and other options are displayed on an easy-to-use graphical interface powered by Lawo VisTool GUI Builder software.
Radio Simba's second studio employs Lawo Rǝlay VRX software, a virtual mixing solution that runs on standard PCs and includes voice processing, mix-minus and AutoMix, with a multi-touch-enabled graphical interface. Rǝlay VRX software, installed on the same PC that hosts the playout system, software codecs, streaming encoder and other studio tools, is the equivalent of an full broadcast studio on a single touchscreen PC.
Byce Broadcast was responsible for the concept, project planning, installation and commissioning of Radio Simba's studios, with a complete review of IT and broadcast technologies undertaken to make certain that Radio Simba took full advantage of the synergies provided by an IP-based studio environment. The new studios were completed and went on-air in November 2019.
More: www.lawo.com