Nottingham's Theatre Royal has replaced a long-serving analogue mixing console with a new DiGiCo SD10T with two SD-Racks, supplied by Autograph Sales & Installations. Autograph also provided an installed fibre-optic network plus training sessions for the console and its theatre-specific T software.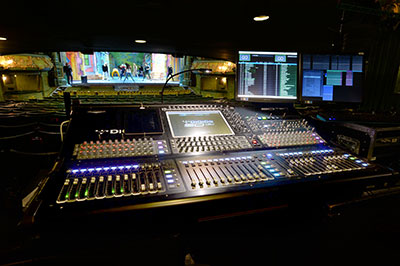 Located in the heart of historic Nottingham, the Theatre Royal and the adjacent Royal Concert Hall comprise a contemporary, multi-disciplinary entertainment complex that serves a wide area of the East Midlands. Beyond its programme of rock and pop, orchestral music, contemporary dance, opera, touring drama, pantomime, family-focused shows, comedy and West End musicals, the venue also operates a range of community-focused workshops and education projects.
The classic façade and Corinthian columns of the Theatre Royal are a striking city-centre landmark behind which lies one of Britain's most handsome Victorian theatres, originally constructed in 1865. Extensively re-worked by legendary theatrical architect Frank Matcham in 1897 and subsequently subject of a £5m refurbishment in the late 1970s, the 1,107-capacity auditorium offers seating over four levels while its public spaces include numerous bars and a cafe.
The new DiGiCo was installed in time for the theatre's 2019-20 pantomime season, this year featuring Qdos Entertainment's production of Cinderella.
'The purchase of a new digital sound desk has been something we have wanted and needed for some time now,' says Theatre Royal Head of Lighting and Sound, Michael Donoghue. 'Our old 48-channel analogue desk has served us well but with the need for ever more inputs, outputs and processing, things have been more than a little strained over the past few years.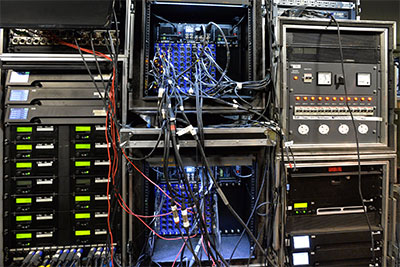 'The choice to go for a DiGiCo desk, especially the SD10, was fairly academic for us. It is pretty much the industry standard for theatre sound, especially for us in a mostly touring house seeing them come in and out pretty much every week (apart from those lucky enough to have an SD7) and having the Theatre software added was also done without question.
'As well as the installed fibre, we have purchased extra loose fibre so that we can take the SD10T with our SD racks into the Concert Hall and integrate them with the existing DiGiCo SD9 desk to create a FOH and monitor desk set-up. This does also open up the possibility of being able to take it out of the building in future to use elsewhere as a sub hire and extra income stream.
'We're also very grateful to Autograph and DiGiCo themselves for all their support so far and their kind hospitality at our training days, both here at the theatre and at their offices in London where we went for our T training.
'It was great to see just how excited the sound designer for this year's Panto, Justin Teasdale, was to have the use of our new desk, especially after sound check when he'd got to hear just how good the 32-bit mic cards are.'