The sprawling Edinburgh International Convention Centre (EICC) in the heart of Scotland's capital lay claim to a series of technical innovations – its 2013 installation of the world's first nine-way movable arena floor, which gives the Lennox Suite the ability to change from a flat floor convention hall to a raked auditorium for 2,000 people in just 40 minutes, being just one. Maintaining this profile, the EICC recently expanded its video inventory when it took the first ten V-600UHD 4K HDR multi-format video switchers to come off Roland's production line.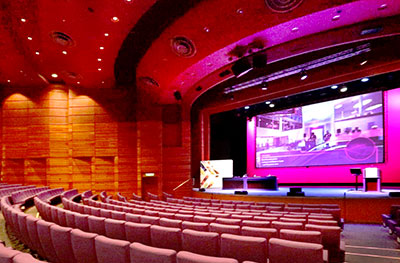 'The technology that we have here is obviously a really important aspect of the experience at EICC,' says EICC Head of Technical Production, Kenneth Boak. 'The thing that we liked about the V-600UHD switcher was that it had all of the configurability that we needed out of the back-end. That gave us the flexibility that we hadn't had with previous switchers.
'It allowed us to insert it into a system of equipment that we already had, but to get more out of that overall system for the client and their event,' he continues. 'The combination of technology determines the success of our client's event. It's not about any single piece of equipment, it's about how one piece of equipment integrates with all of the other pieces of equipment to give the best value and best effect for the client. For example, we are buying everything 4K at the moment, and now we have entire channels of 4K available to us thanks to the V-600UHD switchers.'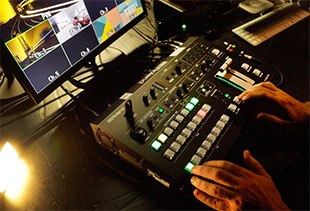 In addition to EICC clients, one of the driving factors behind the purchase was how the new switchers could help enhance the venue's own business: 'Our vision is to create an environment which inspires ideas that change the world, and the investments that we make into technology help us to make that vision a reality,' explains EICC Operations Director, Marion McKean. 'The Roland investment drives efficiencies within the business. It means that the turnaround and set-up times within the auditoriums are shorter, so we can accommodate more events. Ultimately it makes things smoother when transitioning from one event to another, and increases our occupancy levels.
The V-600UHD video switchers may only be a small part of the overall technical offering at EICC, but the results they are generating will help ensure that the conference centre retains its status as one of the most technologically advanced in the world.
More: http://proav.roland.com