The Suzhou Municipal Government has chosen a Lawo mc²36 mixing desk and three Compact I/O stageboxes to accompany a d&b audiotechnik sound system the Suzhou Folk Orchestra's new Concert Hall. The Lawo systems were installed by Chinese partner SWS, who acted as the main contractor for the new facility in Suzhou, close to Shanghai, handling the system integration and infrastructure design.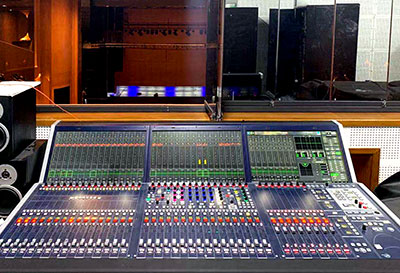 The choice of the Lawo systems alongside d&b audiotechnik loudspeakers and amplifiers means the theatre also represents the first installation of a mc²36 audio mixing console in a concert hall in China. The 40-fader, 192-crosspoint and 192-DSP-channel desk with three Lawo Compact I/O stageboxes is accompanied by Waves SoundGrid integration.
Lawo has built a strong reputation among prestige Chinese theatres, since systems were installed in the National Grand Theatre (China National Center for Performing Arts) in 2006, followed later by systems at the Dongguan Theater, Wuhan Qintai Theater, Chongqing Theater, Jinan Grand Theater, Shenyang Grand Theater, Zhuhai Theater and several others. All of these have chosen Lawo as their preferred FOH audio mixing system.
'It is an honour for us to join the Lawo customer theatre community,' commented one of the Suzhou Orchestra Concert Hall sound engineers.
More: www.lawo.com