Established 21 years ago, the PFL Group has become one of the Benelux countries' leading technical production businesses, servicing more than 1,500 projects annually with high-quality sound, lighting, video and set production. Constantly developing to meet the demands of its customers, the company recently upped its investment in Yamaha digital mixing consoles with two Yamaha QL5 and two QL1 digital mixing consoles, plus a pair of Rio1608-D2 I/O rack units.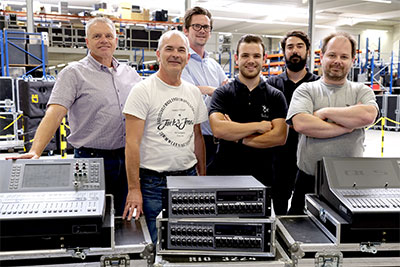 'The impressive, trusted QL series offers an excellent all-in-one mixing solution for small to medium-sized live events,' says PFL owner and CEO, Dominic De Gruyter. 'With the new QL series in house, we are now able to support corporate events – such as panel sessions or product launches – even better than before.'
Innovation is at the heart of PFL's business, so its technicians have incorporated the QL1 consoles into standardised racks for corporate meetings. Kitted out with wireless microphones, lapel headsets and everything else needed for a fast, reliable set up, these meeting racks are compact, easy to transport and extremely flexible.
In a very short time, they can be installed and set up to form a complete technical solution for any meeting or breakout session, delivering high sound quality and the QL1's Dan Dugan automixing.
More: www.yamahaproaudio.com