Located just north of Atlanta in Marietta, Georgia, The Vault is the private recording studio of producer and engineer Kevin Sellors and the musical home of producer and keys player Joey Huffman – who has played with artists including Matchbox 20, Lynard Skynard, CeeLo Green and Mick Jagger. Opened in 2014, the studio recently installed a 16-channel Rupert Neve Designs 5088 console, loaded with 16 Shelford 5052 Mic Preamp/Inductor EQ modules and a pair of Shelford 5051 Inductor EQ/Compressor modules.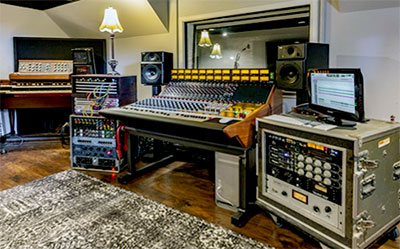 The Vault offers services ranging from basic recording and mixing to full album production, with a house band on call and relationships with a variety of high-end session players. 'We call it The Vault Recording Lounge because I like to keep it pretty laid back,' Sellors says. 'We don't wear shoes and we have a bar along with a pretty good collection of vintage gear. Like any audio person, I've heard the legend of Rupert Neve since the beginning. I've had the opportunity to do a couple of records on 80-series vintage consoles, and fell in love like anyone else.'
When Sellors heard about the new 5088, he had to hear it, so David Lyons of Sonic Circus invited him to Nashville to run a mix through a 5088.
'Within the first ten seconds of hearing it, I knew the 5088 was the one,' Sellors recalls. 'The step up to the 5088 has been a complete and total game changer for me. Recording through it has gotten me the sound I've been chasing my whole life. It's sort of effortless – and it's super flexible as well. The routing is intuitive. Wherever you're trying to get, you can get there fast.'