UK sound hire company Capital Sound is leaving its prior location in South London for new premises at SSE Audio Group's newly refurbished facility in Northwest London. The move will take effect from 18 November 2019.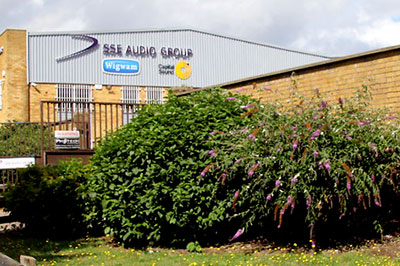 'Our location in South London has served us incredibly well over the past 14 years, but we have outgrown the facility on several fronts' explains Head of operations & Sales, Paul Timmins. 'The new warehouse doubles our operational capacity in terms of storage and prep space, plus we will have significantly increased our shared resources in terms of tech and warehouse support, which I think will be of great benefit for our clients.
'Since joining SSE Audio Group in July 2018 our business has continued to grow,' he continues. 'Our objective is to carry on working with our clients in a personal way, with the same familiar faces here at Capital, but with the support of a wider group network, both in the UK and now with Solotech in North America, so we can offer a really enhanced service to our clients.'
Capital will maintain its telephone number 020 8944 6777 at Park Royal. The postal address will be: Unit 3 Cumberland Avenue, Park Royal, London, NW10 7RX.