Leading Europe systems integrator Broadcast Solutions has been appointed as a distributor of UK-based manufacturer of broadcast test and measurement products, Phabrix Ltd, in Germany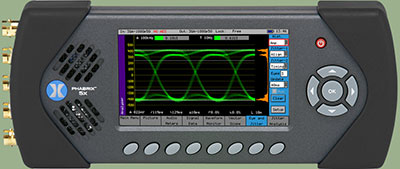 Already a distributor of Phabrix products in the Nordic and Baltic regions, Broadcast Solutions has broadened its distribution territory and now offers product sales and support for the full Phabrix products portfolio.
'We already use Phabrix equipment in our system integration projects and sell them in the Nordic and Baltic regions,' says Broadcast Solutions Global Sales Director, Antti Laurila. 'We are more than happy to take the next step in acting as a fully dedicated distributor for Phabrix products in Germany. Phabrix products are rock-solid and highly advanced, thus giving our customers the best in breed solution for hybrid IP/SDI, HDR and UHD test and measurement applications. A promise our customers trust in, and we see great market potential for Phabrix products in the German market.'
'We see excellent growth opportunity in the German market and look forward to maximising our presence within the region using Broadcast Solutions' extensive industry knowledge,' says Phabrix SVP of Sales & Operations, Martin Mulligan.