Warsaw-based AVI Media has taken on distribution of DAS Audio sound reinforcement systems in Poland.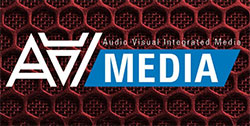 Led by company founder Michal Zelman – who has a 20-year career in A/V distribution and integration, including distribution of Biamp Systems in the region –to establish the company, based on his experience in distribution and A/V integration in the territory. AVI Media specialises in delivering high-quality services and the latest technological solutions for the audiovisual installation and production, live sound, touring and rental markets.
'During my time working in the PA/AV market, I was involved in projects and events with DAS Audio products and I always had a very good impression of their performance and reliability,' Zelman explains. 'My goal is to expand this brand´s reputation throughout Poland and participate in larger projects with A/V integrators, designers and sound engineers, providing the best customer service.'
'AVI Media is the perfect partner for the Polish market. DAS Audio has been working with Michal for quite some time and we look forward to sharing this new project with him,' says Ignacio Chuliá, Executive Sales Representative for DAS Audio in Europe.
'We are positive that our cooperation with Michal will consolidate our position and our growth within the Polish market. We can count on Michal´s broad experience in the industry. We have been working with him for years and have always had an exceptional relationship, which has resulted in outstanding service for our customers. We are delighted to partner with AVI Media and we welcome them to the family.'
More: www.dasaudio.com