Available in the US for two years, the Hooke Verse binaural recording device has established an extensive customer base of musicians, podcasters, vloggers, producers and sound engineers – among them Grammy-winning producer Tchad Blake and System of a Down's Serj Tankian are among its advocates. Now Hooke Verse is available in Europe via distributor Mega Audio.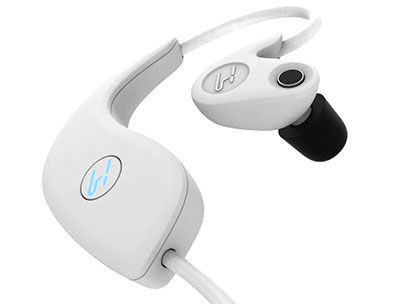 The Hooke Audio Verse is a binaural recording system comprises a microphone/headset combination and a dedicated app. 3D audio is recorded wirelessly, via Bluetooth at 48kHz/16 bits, or wired, using an included adaptor. The system is compatible with Android, iPhone, GoPro, Field Recorders, DSLRs and Computers and has a continuous-record battery-life of 9 hours. A proprietary codec delivers almost zero latency (4.3µs) so any associated video is in tight sync.
'I first experienced Hooke Audio Verse at Winter Namm and was really impressed with the sound – both wired and wireless,' says Mega Audio CEO, Burkhard Elsner. 'It works with a wide variety of recording media and is very affordable. There is already a large and talented Hooke Verse community out there, sharing 3D audio experiences online.'
Hooke Audio Verse is available in black or white, and has a recommended retail price of €159 inc VAT.