The Audio Technology Program at American University in Washington, DC, focuses on both the art and the science of audio and music technology. Anchored by a 2,200sq-ft, three-studio complex, it offers a main recording space with variable acoustics, a drum room with a removable floor to reveal six Foley pits, four isolation booths, and a machine room enabling interconnectivity through the entire studio complex. Recently added are monitors from Genelec in the two main control rooms.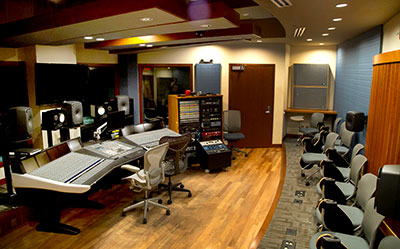 The main control room now has a 5.1 monitoring array, comprising Genelec 8351A Smart Active Monitors as the LCR front array, a pair of 8341A Smart Active Monitors as the rear-surround array – all part of Genelec's 'The Ones' series of products – and a 7380A Smart Active Subwoofer. The second control room now has a Genelec 8020.LSE Espresso 5.1 monitor system with five 8020 Smart Active Monitors around the room and a 7050B Studio Subwoofer. The systems' Smart Active Monitor technology adapts them to all modern acoustic environments.
'It was time to update our monitoring, and we wanted a speaker that would be consistent throughout the studio complex,' explains Program Director of the Audio Technology Dept of Performing Arts, Michael Harvey. 'We wanted the mixes to be able to translate seamlessly between the two main control rooms. But just as importantly, we wanted our mixes and recordings to translate accurately everywhere else, too. We wanted speakers that would let our students become familiar with what leading engineers and producers use every day. That is Genelec.'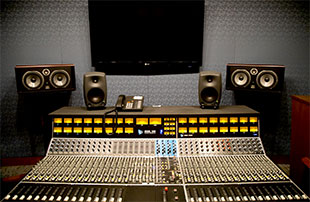 Harvey says the two Genelec-equipped studios are of different sizes, but the two different Genelec speaker series they bought are both perfectly suited to each room's dimensions and acoustics, yet also provide the brand and response consistency that they sought, so that as mixes and recordings move from studio to studio, students always hear a familiar tonality.
Harvey says that staff instructors and visiting engineers have all commented positively and enthusiastically on the new monitor systems: 'We have one professor who adjuncts here when he's not working with artists like Florence + The Machine and Shakira,' he explains. 'He teaches a master-level class here and recommended the Genelecs, saying that these are speakers he encounters when he's working in professional studios. We made the right choice. The Genelecs hit all the right notes, room-to-room, facility-to-facility.'
More: www.genelecusa.com