Italian A/V distributor Prase Media Technologies has placed Clair Brothers loudspeaker systems with leading sound contractors, Franz AVL Rent and Tecnostruttura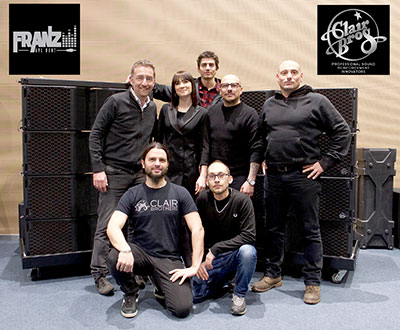 Based in Senigallia, Franz AVL Rent has been servicing Italy's touring industry for more than ten years, concentrating on the central and northern areas of the country. The company's need for a new stage monitor system led it to Clair Brothers 1AMs because of their versatility. The monitor sale was further accompanied bymore Clair Brothers sound reinforcement gear – 16 C12-M enclosures with 90º horizontal dispersion and twelve CS218-M subwoofers, all driven by Lab.gruppen PLM20K44 amplifiers.
For Andrea Battivello's company, Tecnostruttura – an event installation firm operating for more than 20 years – the need for a new sound system resulted in a Clair Brothers system comprising 12 C8-M boxes and four CS218-M subwoofers powered by Lab.gruppen PLM amplifiers, specifically models PLM5K44, PLM12K44 and PLM20k44, and six 1AM stage monitors. This system can be used in combination with other gear for larger events but can also act as a small sound system on its own.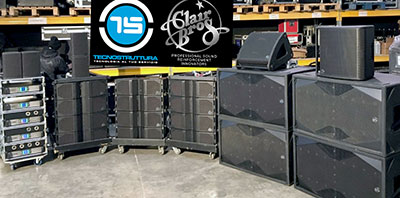 'We've been collaborating with Clair Brothers distributor Prase for several years now,' says Tecnostruttura Technical Manager, Emanuel Lovato. 'For this reason, when we felt the need to update our audio gear, we had no hesitation in turning to their technical team. Once we listened to and tested the Clair Brothers system, we immediately realized that we had found the solution perfectly in line with the quality standards that distinguish each Tecnostruttura project.'
'We are proud and happy to have contributed to the growth of top-level companies such as Franz AVL and Tecnostruttura,' adds Prase Sales Manager, Davide Buonasorte. 'We give our full support by expanding the coverage field of Clair Brothers, both in Italy and in our network in southern Europe. The importance of being interconnected with partners in the region enables us to take on increasingly large, original projects that differ from the rest, always with the security of knowing that the Clair Brothers team always responds with the highest quality of technical, personal and logistical commitment.'
More: www.clairbrothers.com