Broadcast Solutions and real-time Virtual Studio production solutions specialist Zero Density have announced a strategic partnership that will see Broadcast Solutions extend its international distribution of Zero Density. In addition to several Nordic countries where Broadcast Solutions already handles Zero Density, the new cooperation covers the UK, Germany (DACH), Hungary and Spain.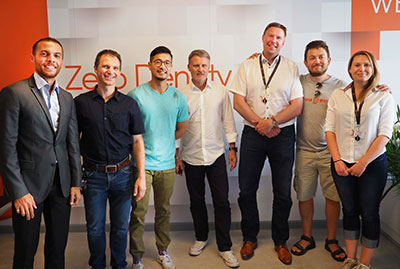 'This partnership perfectly matches our strategic expansion in Europe,' says Broadcast Solutions Global Sales Director, Antti Laurila. 'Zero Density is a global leader in Virtual Studio technology and pushes the boundaries of what is possible. Their 3D Virtual Studio and Augmented Reality platform is a game-changer, and we look forward to making it available to our customers.'
'Broadcast solutions is one of the largest systems integrators in Europe, offering complex products and services, and we're proud to take our collaboration to the next level.' says Sales & Marketing VP, Ulaş Kaçmaz. 'We've been partnering with Nordic branches of Broadcast Solutions and it is evident that the know-how and the capabilities of the team are vast in all areas broadcast. We are proud to extend the partnership to other countries.'
Zero Density is an international technology company dedicated to developing creative products for the industries such as broadcasting, augmented reality, live events and esports. Zero Density offers the next level of virtual production with real-time visual effects. It provides Unreal Engine native platform, Reality Engine, with advanced real-time compositing tools and its proprietary keying technology.