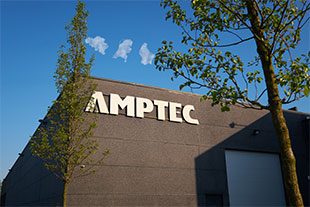 d&b audiotechnik's established distributor for Belgium, Amptec, is to distribute the full range of d&b products across the Netherlands and Luxembourg.
'd&b has already enjoyed many fruitful years working in close collaboration with Amptec in the Belgian market and we see great potential for our partnership in the future,' says d&b audiotechnik Territory Manager EMEA, Phill Coe. 'Working with Amptec for the whole BeNeLux region ensures that our customers will benefit from their extensive knowledge and experience supporting both touring and installation projects across multiple markets.'
Established in 1991, Amptec is a pro audio distributor and solutions provider for the BeNeLux region. Distribution of d&b in the Netherlands will be led by Amptec Sales Director, Bart Hilberink.
'Initial activity in the market, including investment in the SL-Series by Dutch rental company HVR Show Equipment, confirms the significant potential we expect d&b to have in the Netherlands,' Hilberink says. 'We're thrilled to be announcing this expansion at a time of great strategic importance – as d&b brings industry leading technology to the market in the form of the SL-Series and d&b Soundscape.'
'On a daily basis, more than 50 Amptec colleagues will be delivering high-quality professional audio solutions setting the benchmark for quality and service, while adapting to new trends and technological evolutions,' says Amptec BVBA CEO, Bart Willems, 'We look forward to delivering democracy for listeners from Amsterdam to Zwolle and beyond.'
More: www.dbaudio.com