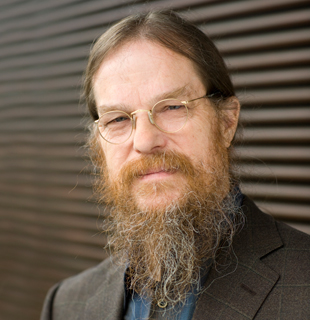 Alongside showing additions to its EXP loudspeaker series, the forthcoming CinemaCon event in Las Vegas will provide the platform for Meyer Sound co-founder John Meyer to disuss the cinema market and the company's entry into it.
In two featured presentations, Meyer will discuss Meyer Sound's 'revolutionary approach' to movie sound reproduction. 'With digital cinema presentation of picture and sound, cinema audiences can finally enjoy the full impact and detail as intended by the filmmakers,' says Steve Shurtz, Technology Director for EXP. 'Now cinema exhibitors need the powerful, low-distortion loudspeakers to complete the experience.'
John Meyer will be on hand to explain Meyer Sound's cinema equipment and his vision of movie sound. Presented in an interview format with Jerry Harrah of Harrah's Theater Equipment, the discussions are scheduled for 29 March at 2pm and 30 March at 11am.
The EXP line of loudspeakers includes the Acheron 80, 100 and Studio loudspeakers, the HMS-10 surround loudspeaker, as well as the Acheron LF low-frequency screen channel loudspeaker, X-800C cinema subwoofer and Galileo loudspeaker management system. EXP has found a place at at Skywalker Sound, American Zoetrope and De Lane Lea film facilities, while commercial cinema installations now include CinemaxX in Denmark and Germany, Solaris Kino in Estonia and Cinetopia in North America.
More: www.meyersound.com