The 2019 South by Southwest Music & Media Conference (SXSW) proved a great opportunity for Allen & Heath's portfolio of mixing consoles to prove their flrxibility and popularity. From the smaller Zed, Qu and SQ mixers used in bars, through to the flagship digital dLive system powering events like Billie Eilish's pre-supernova set at the Uber Eats House and the eclectic new music British Music Embassy (BME) showcase, Allen & Heath was an inescapable part of the Austin, Texas, event.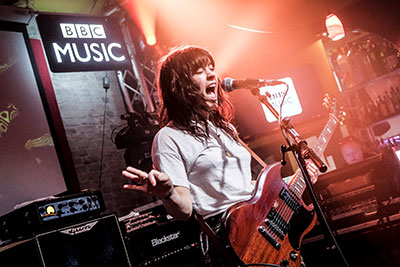 Hosted at Latitude 30, the BME events highlight the best up-and-coming British musical talent, with four nights in partnership with BBC Music. Some of the standout acts on the bill this year included Annabel Allum, Grace Carter, The Pearl Harts, The Howl & The Hum and recent Brit Award winner, Sam Fender.
Running at a rapid-fire pace, the BME showcases welcome a new act and engineer every 40-minutes, the frenetic turnarounds facilitated in part by dLive's interface and extensive built-in processing.
'Time and time again, visiting engineers are blown away by how quickly they can get up-and-running on a dLive and have the confidence to deliver the set,' says Allen & Heath Live Sound & Touring Manager, Léon Phillips. 'In a high-pressure environment with serious technical requirements, it's a testament to dLive's slick workflow that engineers can walk up and mix with just a few minutes' orientation.'
To deliver the performances, the BME kit list included three independent dLive systems, linked together via gigaACE to cover FOH, monitors and house continuity. Another important aspect of the system was to provide a multi-track recording feed via Dante for the BBC. dLive was also in play at FOH and monitors for the 'must-have ticket' of SXSW 2019 – Billie Eilish's gig at the Uber Eats House. The rising global star performed at SXSW on the back of a sold-out European tour, which also featured dLive.
'One of the missions of SXSW is to present a forum for performers to achieve their artistic goals' says Jeff Hawley, Marketing Manager at Allen & Heath USA. 'It was awesome to be a part of that journey as musicians, lecturers and audio engineers all did their thing using Allen & Heath on stages and events of all sizes,. I was particularly excited to see every one of our product lines in use across the festival, from compact analogue mixers up through our flagship dLive range.'
More: www.allen-heath.com