Cadac has appointed Aura Audio as its new distributor for Finland.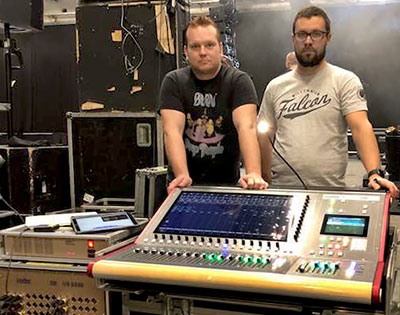 Based in Lieto on the southwest coast of Finland, the company designs, engineers and manufactures its own range of advanced performance sound reinforcement systems, for which it has developed a number of proprietary design innovations and earned a number of patents both in Europe and the US.
Aura Audio approached Cadac, seeking out a console line with industry leading sonic performance and signal transparency to complement its speaker designs, and provide a 'matched' end-to-end solution to its rental and installation clients.
'Digital consoles, in general, seem to have reached a point where most of the features are on pretty much all of the consoles but there's still a lot of difference in overall sound quality,' says Managing Director, Mika Isotalo. 'This is where Cadac's CDC consoles stand out; the transparency and seamless summing at all buses was the feature that really turned our heads.'
'Aura Audio is a perfect fit for Cadac, given our shared audio first ideology. Both product lines are unequivocally performance led,' says Cadac International Sales Manager, Rob Hughes, 'It is very exciting to be working so closely with like minded people.'