Albanian distributor Prosound has completed the installation of Martin Audio BlacklineX series loudspeakers at the L'Uva Bistro Lounge, situated in the heart of Tirana's nightlife area.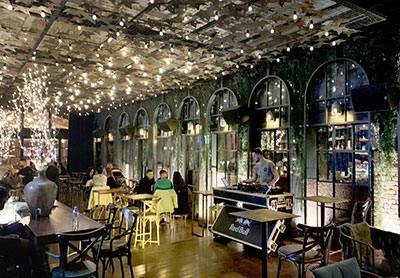 Based in the same city, Prosound was brought in by the venue owner, who was looking to undertake a total renovation. The a one-room, 250-capacity venue has a veranda by the entrance, and trades through the day and late into the night. Background music during the day makes way for a DJ and occasionally live bands during the weekends.
With this in mind, L'Uva required a sound system with the capability of handling electronic DJ music and live bands, with high SPLs during the busy weekend nights. At the same time it had to be sufficiently compact to be discreet during working hours in the daytime.
'Other brands were considered but Martin Audio was chosen because of its sound quality and value for money,' says Prosound Technical Director/Sales Manager, Endrit Veleshnja.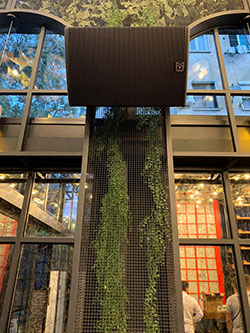 Prosound MD Kliton Gjika, designed the system and managed the project: 'The BlacklineX series is an excellent choice, offering a combination of high quality and value for money,' he says. 'All models in the range have surprisingly compact enclosures, making them ideal to install in multifunctional venues where a discreet look is also important for the architecture and the design. At the same time they deliver extremely good sound quality with excellent levels.'
Eight of the Blackline X12 have been set around the venue. Featuring a 12-inch (300mm) LF driver unit and a 1-inch (25mm) exit compression driver on a user-rotatable horn, its 80° x 50° dispersion pattern is well suited to this type of application. Providing LF extension are four X115 subwoofers.
This is not the first time Prosound has recommended this solution, having installed a similar package in another Tirana nightclub, located nearby.
'This set-up was one of many that our company has undertaken over the years and, once again, we managed it with confidence,' says Kliton Gjika. 'The new system has met all expectations and the owner is delighted with the purchase. As for the support from the Martin Audio staff, they are extremely dynamic, and always keen to help in any situation.'
More: https://martin-audio.com