A progressive new venue at London's Science Museum, Illuminate is aims to both anticipate and surpass the needs of the events industry with the assistance of technical solutions specialist White Light (WL) as Production Partner.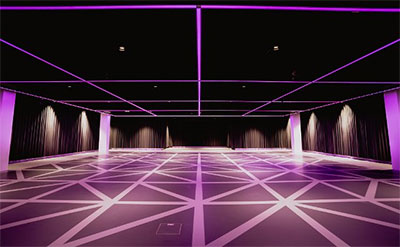 Situated on Levels 4 and 5 of the Science Museum, Illuminate couples cutting-edge technology with flexible spaces and stunning views of the City of London, offering a unique and productive experience. Thanks to its long-standing relationship with the Science Museum and reputation for managing similar venues across London, WL was trusted with designing and installing the technical infrastructure, and chose a Yamaha QL1 digital mixing console and Shure ULX-D Digital Wireless microphones for the space's flexible audio system.
The installation was overseen by WL's project manager Jason Larcombe: 'The Science Museum came to us with their vision for the space and what they wanted to achieve,' he says. 'They wanted an intuitive and user-friendly system that would satisfy the demands of any client – covering everything from the biggest conferences to much more intimate events. It was our task to select a range of products to create a bespoke installation for Illuminate to fulfil that vision.'
Larcombe chose a Yamaha QL1 digital console for portable control of Illuminate's audio system, which is based on a Dante network. This is similar to the system that WL devised and installed at Central Hall Westminster, where it serves as the venue's Production Service Partner.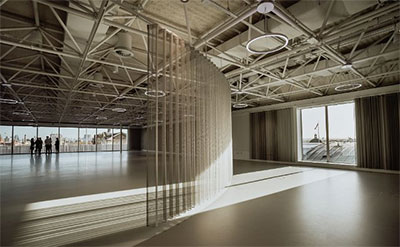 'Yamaha is a brand name that people expect to see in a corporate environment and one which users know is completely reliable,' he says. 'We use the QL1 in our other managed venues, because it delivers exceptional sound quality and has the internal processing to allow users a multitude of options. It's completely reliable and can be used by the majority of technicians and operators without any formal training. So we knew from both experience and reputation that the QL1 would be the most suitable for Illuminate.
'We wanted to create a technical set-up that had ultimate flexibility and the Dante network makes it much easier to bring in additional resources and for these to immediately be connectable. For example, instead of having to run multiple cables across the stage, Dante means one Cat6 cable can go into a very simple interface unit and microphones can be plugged in accordingly. By having all of the audio elements designed to sit on this one digital network, you can move additional fixtures around before immediately plugging them back into the network.'
'We turned to Shure's ULX-D wireless microphones,' Larcombe continues. 'All microphone receivers sit in one control room. Transmitters that can work between both floors and there are eight variants of radio microphones.'
All the microphones are all on the Dante network, which allows more to be added as necessary. 'We needed products that allow for scalability, which is why we selected Shure,' Larcombe explains. 'It also matches the extensive range of Shure products White Light has in our current hire inventory. This way, when additional resources are required, we can quickly scale up and provide the client with immediate access to different products.'
'It was imperative that the wireless system was scalable, networkable and capable of operating within a very congested RF environment over multiple floors,' agrees Stuart Moots, Associate Director, Shure Pro Audio. 'Given the changing RF landscape, consistent delivery at this level is no easy task.' Located in a highly congested RF environment, the Science Museum required a system that could tackle this problem and ULX-D also provides solid signal performance over the entire range of products.
'We are very pleased that WL chose a Yamaha digital mixer for Illuminate,' offers Reece Stead, Yamaha's Commercial Audio sales representative for the Southeast UK. 'It seems particularly fitting that both companies are represented at the Science Museum's groundbreaking new events space, showcasing the possibilities of what is possible with the latest audio technology.'