Still a young production service provider, Spanish company Toboggan Services has already serviced many productions in fiction, film, advertising, entertainment and events. Recently, the company acquired two Broadcast Solutions LaON-Intercom systems to be used during the production of its programmes.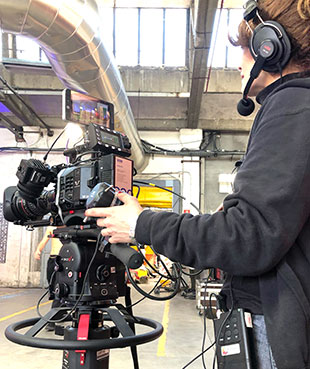 The wireless systems will be used, among other productions, for the second edition of a successful programme by the Spanish public broadcaster RTVE from the Non Stop studios in Fuente el Saz and for the second edition of another successful dance programme that began in February.
After extensive market research and testing, Toboggan acquired the LaON LT750 systems including 16 beltpacks. Using the LT750 systems and using two repeaters, Toboggan can cover the communication for all team members, providing an uninterrupted full-duplex connection between the beltpacks and base stations. All LaON systems operate in the 5GHz UNII band and guarantee excellent connectivity.
The VAV Group, in turn, draws on more than 20 years' experience producing sports, news and leisure events of all kinds and has also acquired LaON intercom systems from Broadcast Solutions to improve wireless communication in many of its productions.
The LT750, the largest system in LaON's portfolio, is their model of choice. It includes a 1U-high base station and can be operated with up to 128 beltpacks and up to ten remote stations. The audio quality is excellent at 7.2kHz, and the system excels with a very low latency of only 23ms.