A mechanic turned engineer, Ari Rios is owner and chief engineer at Laughing Tiger Recording Studios in San Rafael. Here he has recorded the likes of Carlos Santana, Tommy Castro and Maria Muldaur, among many other musicians across a variety of genres over a period of nearly three decades. Over the years, Rios said he has gone to great lengths to ensure that his mixes are spot-on, at times even going out to his car to double-check a mix using the car's 13-inch subwoofer.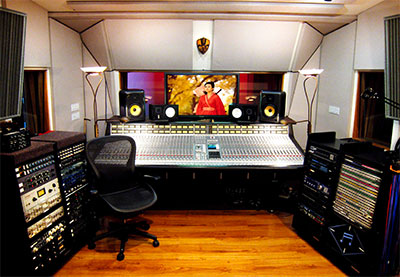 Recently, Rios made upgrades to Laughing Tiger's monitoring systems installing one subwoofer per corner, per room – with each system hooked up to its own Powersoft Quattrocanali 4804 amplifier platform.
'We chose the Quattrocanali 4804 amplifiers because they're super clean and punchy, but they're also reasonably priced,' Rios states, 'And because they're four-channel amplifiers, we could power each control room's four-subwoofer array from a single unit. Now, the bass response with those enclosures, powered by Quattrocanali amps controlled using a dbx DriveRack.'
Rios takes on various roles, from producer to songwriter to sound engineer and handles the administrative aspects of running a business. When he decided it was time to upgrade the sound systems in both control rooms, he aimed never to have to run out to his car to double-check a mix again.
'One of the hardest things to get right in a recording studio is the low-end bass response,' Rios explains. 'It can be tough, because the bass changes as you walk around the room. The reason for that, it turns out, is that you can't provide low-end saturation to a room evenly from only a single subwoofer source.'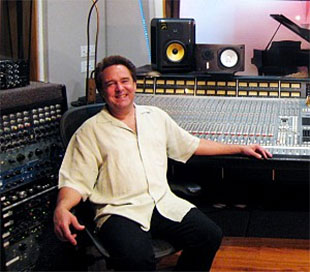 To help with the installation, Rios' turned to Manny LaCarrubba, founder of Sausalito Audio, to spec custom enclosures for 13-inch drivers in Laughing Tiger Studios' Control Room A, and 10-inch drivers in Control Room B – placing one subwoofer per corner in each room. Each set of four subwoofers is powered by a Powersoft Quattrocanali 4804 amplifier platform.
'I recommended Powersoft because I've been using their OEM modules,' LaCarrubba says. 'I have a really great working relationship with Powersoft, and I know the Quattrocanali series offered the performance we needed at a great price. They're solid, reliable amps that do what they're supposed to do.' Since the new amplifier platforms and subwoofers were installed last summer, Rios said his clients and industry colleagues have been – almost literally – blown away.'
'It's amazingly different,' Rios adds. 'You can sit down all the way at the back of the control room, and the mix still sounds punchy and bright. Anywhere you walk in the room, the bass response sounds almost exactly the same. It just has this tight, punchy and fat attack, that's not exaggerated in any way. Everybody that has been through here has been super impressed.'
Rios operated the studio out of his home for the first five years of its life. When he outgrew the home studio, he chose the now-current location to build his dream studio, which has operated at this location for the past 23 years. 'We're one of the very few full-tilt studios left around here,' Rios sas. 'This installation with Powersoft amps and Manny's subwoofer array design is one of the most exciting things I've done since I built the studio.'
More: www.powersoft-audio.com