The brainchild of former Lab.gruppen Chairman David Bissett-Powell, White Acoustics claims to 'bring the cutting edge in audio technology and innovation from the TC Group of companies together to create an audio system package that delivers superior performance, class-leading quality of sound and exceptional value for one of the most demanding and discerning market sectors in the business'.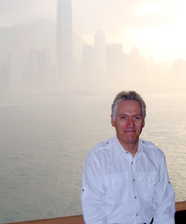 As well as having been Chairman of Lab.gruppen, Bissett-Powell more recently led Martin Audio through many years of strong growth. After successfully selling the company, he was contacted by Anders Fauerskov, the CEO of the TC Group, who asked if he would return to become an advisor to the board of Lab.gruppen. He accepted, and rediscovered his passion for the professional audio industry. 'I realised why I joined this industry in the first place,' says Bissett-Powell.
Discussing the pedigrees and histories of the companies within the TC portfolio, and he proposed an 'umbrella' brand aimed at the club, bar and live entertainment venue sector and using the technologies contained within the existing brands.
The loudspeakers will be manufactured by Tannoy, using elements of the company's latest loudspeaker technology and features that are aimed at specific needs of the entertainment sector. These will be combined with amplifiers produced for White Acoustics by Lab.gruppen and DSP control manufactured for the brand by TC Electronic.
White Acoustics is set to launch into the Chinese market at the Palm China expo, being held in Beijing during May 2011.