Miami-based full-service event production company Aver Productions has invested in an EAW Radius sound reinforcement system.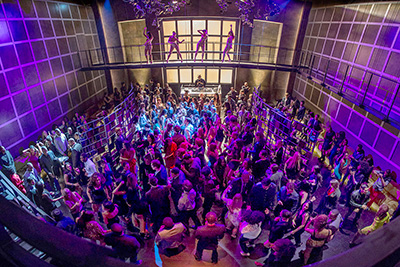 'We create experiential events for corporations, designed to advertise or market products,' explains company owner, Eddie Bernal. 'The Radius system has been in use since it arrived – first on a five-stop Jack Daniels marketing tour and currently with the Starz US TV series Power, and the Effen Vodka tour, bringing the show's Truth Nightclub to warehouses all over the US.'
For the pop-up Effen Vodka events, the Aver team transforms empty warehouses into the show's Power nightclub, promising the same atmosphere as on the set of the popular television series. 'Radius plays a big role in the tour,' Bernal says. 'We needed a strong nightclub sound for the event. The nightclub is created the same in each location, making system setup identical every time. It adds the perfect touch to the nightclub environment.' 
 

Aver added 16 RSX208L line array enclosures and 12 RSX218 dual 18-inch subwoofers to their inventory. The RSX208L is a three-way, self-powered loudspeaker designed to streamline set-up and deliver maximum results. The array features OptiLogic, providing automatic array self-detection and instant optimisation including air loss compensation. The RSX218 subwoofer offers push-button cardioid operation for added sonic control for applications like the Power nightclub. Onboard electronics (1.4kW maximum) and ultra-wide ports drastically reduce low-frequency turbulence. 

The EAWmosaic app provides total system optimisation from anywhere in the venue, plus intuitive room design and prediction in a single, comprehensive application.
'EAWmosaic software is extremely easy to use,' Bernal says. 'I'm not an audio engineer but I learned how it worked in ten minutes. Once you understand it, there is so much you can do. It makes even the inexperienced feel like they know what they're doing, and the sound is exceptional. The system is equally adaptable for big and small events. It is a terrific addition to our inventory.'