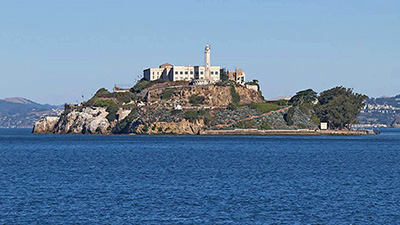 First a lighthouse, then a military base, then a military prison, then a federal prison, and finally a National Park Service historic site, Alcatraz Island attracts over 2,000 visitors every day. Recently, local A/V integrator San Francisco Audio designed and installed a sound system for the island's nine most important tour guide locations using Danley GO2 8CX loudspeakers.
'There is a huge volume of visitors to Alcatraz, and the National Park Service docents give tours explaining the island's features and history,' explains San Francisco Audio owner, Radley Hirsch. 'We needed a solid outdoor loudspeaker for the places where the docents stop, and the Danley GO2 8CXs sound well-balanced and are constructed to last.'
Each docent station (tour guide stop) has a Lectrosonics wireless microphone system with an ear-worn microphone, a Surge-X power conditioner to tame Alcatraz's off-the-grid solar panel system, and a small JBL CSA1120Z amplifier. The 120W JBL amp takes a balanced, line-level input, and outputs into 8Ω with a sleep circuit to minimise its power consumption.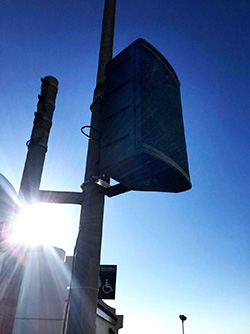 'I found that the best way to attach each Danley GO2 8CX to its pole was with a stainless-steel U-bolt,' Hirsch says. 'The U-bolts we used are good quality, USA made, and heavy duty.
'The system sounds lovely, and the Rangers love it,' he reports. 'There's no EQ except a bass roll-off from the Lectrosonics transmitters, and the amp to loudspeaker run is pretty short with good 12-gauge West Penn Wire. Although the Danley GO2 8CXs can handle a lot of power and deliver a lot of volume, we're deliberately keeping them quiet – just enough to cover a group of 20-200 people for spoken word, and not so much as to bleed into other areas of the island.
'Although there's been some talk of painting the Danley boxes, the historical committee has yet to decide on a colour, and the seagulls have taken it upon themselves to paint them in guano in the interim.'
More: www.danleysoundlabs.com