When the world renowned New York Philharmonic performed at the Avery Fisher Hall in the Lincoln Center Plaza in New York City, Tonmeister Mikkel Nymand and Preben Iwan of Danish high-end classical music production company Timbre Music were there to capture the event.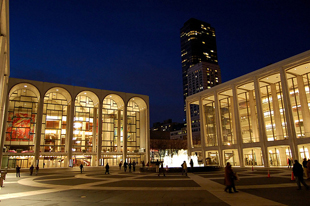 Together, Nymand, Iwan and their team have worked with some of the world's premier orchestras and conductors at venues as far spread as Amsterdam, Beijing, London, Hamburg, Paris – and New York.
Dedicated users of Smart AV's Tango control surface and Merging Technology's Pyramix DAW package, they recently purchased two Tango systems: 'We felt an instant improvement in the workflow,' says Nymand. 'The way our Tangos help us to focus on the musical process instead of technical barriers is outstanding. It is a so much more direct and inspiring practice with our new controllers.'
The New York Philharmonic recording was another extraordinary surround-sound production served up by Music Director and conductor Alan Gilbert, with the results demonstrating the ability of the Smart AV DAW and Pyramix DAW conbination to support the high-quality DSD/DXD/SACD recording options that are the most popular in the field of classical recording.